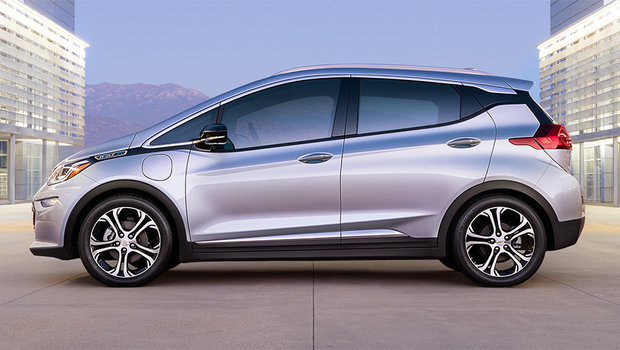 We are pleased to present to you the all-new 2017 Chevrolet Bolt EV!
All electric. All efficient. All Aboard.
An all-electric vehicle with a range of up to 383 kilometres per charge for an affordable price is how we define the Chevrolet Bolt. But passion and persistence are the principles used to accomplish it, designed from the inside out, each element obsessed over. From the perfectly sculpted proportions to its distinctive technology, efficiency flows all around. When you experience the 2017 Chevrolet Bolt EV, the difference is in every detail.
Personal Space for Everyone

The 2017 Chevrolet Bolt EV uses space in an inventive way. Engineered to provide more room and advanced technology than you would expect in an EV, form truly follows function. Whether it's more shoulder, leg, and head room for your family, or more room for your stuff, everything is designed around you.
This crossover does not compromise. With the best combination of interior functionality and spaciousness, you can do it all and bring everything along for the ride.
You're in charge.

With the available 240-volt charger (professional installation required), charging your
2017 Chevrolet Bolt
EV is as easy as plugging in your cellphone.
The available 240-volt charger provides more power and will charge your Bolt EV faster than the standard 120-volt charger. The onboard GPS antenna makes it easy to customize your charging settings when at home and take advantage of public charging when away. Location-based charging allows customers to take advantage of lower off-peak hydro rates.
Customize and Control with Ease
By learning your every move, the 2017 Chevrolet Bolt EV helps keep efficiency at its peak. Want to know how much energy you've used? There's a screen for that. Valuable information like your battery levels, range estimation, charge settings and climate controls is readily available on the standard 259 mm (10.2-in.) diagonal centre display screen and 203 mm (8-in.) diagonal driver cluster.
Big screen. Big-time technologies.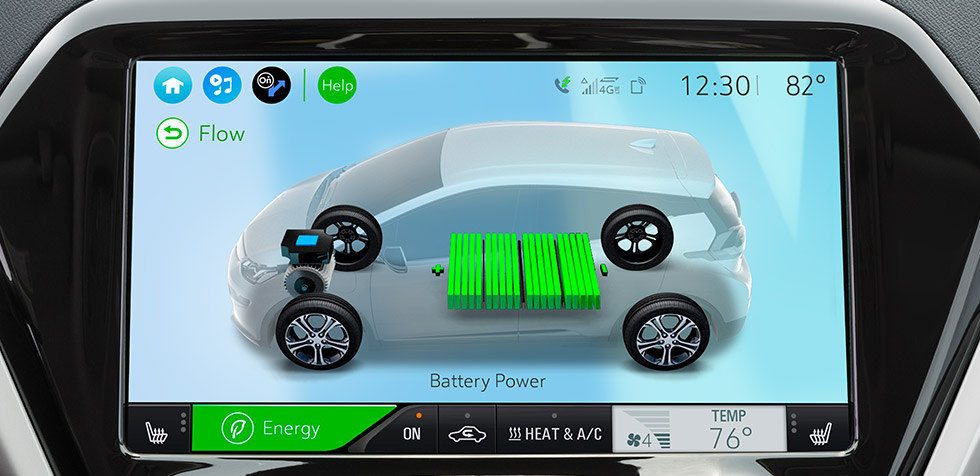 If you feel like every detail of the interior was made just for you, it's because it was. The interactive, standard 259 mm (10.2-in.) diagonal tablet-like display offers multi-functional screens that you control with simple, intuitive gestures. Split-screen and expanded views make it easy to navigate and access your music, contacts and more, while night and day modes provide enhanced visibility
Overprotective ― in a Good Way

Protecting you is our most important job. And helping you prevent collisions is a big part of that. The 2017 Chevrolet Bolt EV offers a number of available ingenious radar- and camera-based systems designed all around the vehicle ― from front to back and on both sides. In other words, Bolt EV has the technology that covers you from every angle.
Interested in the all-new 2017 Chevrolet Bolt EV? Contact us today for more details!