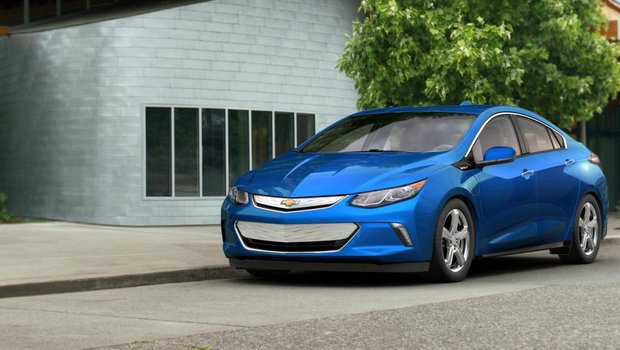 The Volt combines striking looks with finely-tuned aerodynamics, like a stylish recess that moves air seamlessly from front to back for maximized efficiency while showcasing a bolder attitude than other electric cars in its class.
With its 1.5L direct injected high-efficiency engine, The 2017 Chevrolet Volt is the electric vehicle with a backup plan. It runs on an electric charge and generates additional energy through a gas-powered generator when the battery runs low - giving you the confidence to continue to drive to your destination.
The Power is in Your Hands

The 2017 Chevrolet Volt gives you more ways than ever to charge and monitor your battery. The innovative Power Flow screen helps you track your driving, so you'll always know the status of your battery.
Volt recharges with a 120-volt portable cord in approximately 13 hours or with a professionally installed 240-volt charging system in approximately 4.5 hours. Based on GPS data, a programmable "home" setting for charging allows you to take advantage of off-peak electricity rates when you're charging at home but always begins charging immediately when you're charging off-site.
Available Advanced Safety Systems

Featuring a series of available innovative safety systems and cutting-edge response technology, the 2017 Chevrolet Volt was designed to help protect you before, during and after a possible collision.
Quebec has announced provincial run incentive programs towards the purchase or lease of new plug-in hybrid electric or battery electric vehicles, including the Chevrolet Volt.
Interested in the new 2017 Chevrolet Volt? Contact us for more details.